Alaskan Inuit Education Alignment Summit 
November 8 & 9, 2016
Hilton Hotel
Anchorage, Alaska
SUMMIT THEME
"Always Moving Forward"
Siutmuinalainaq! – Bering Straits
Igliqtuiñaq Sivutmun! – Northwest Arctic
Sivunmusuŋaiññaq! – North Slope
Ciumurqurluni! – Southwest
"Inuit education and language systems have been around for tens of thousands of years, representative of an intelligent, resourceful, adaptive and powerful people. Inuit students can only learn who they are – their connectedness and belonging – within an educational framework that is aligned to Inuit ideologies." Alaskan Inuit Education Improvement Strategy, ICC Alaska, 2015.
PURPOSE AND GOALS OF THE SUMMIT
The aim of the Alaskan Inuit Education Alignment Summit is to strengthen the movement to reclaim our own ways, including how we impart knowledge and advance an education agenda that stems from our collective worldview. Drawing inspiration from our ancestors, we will reignite those concepts and beliefs that originate from those who came before and will result in the articulation of ideas for improving education for our people today. We will share with each other and learn together in a way that promotes and will nurture meaningful change and builds momentum for those who are to come.  This includes aligning the six strategies in our Alaskan Inuit Education Improvement Strategy with the priorities of the ICC-Alaska Rural Caucus of the Alaska School Boards.
Summit Program and Agenda
BACKGROUND AND HISTORY OF THE SUMMIT
ICC Alaska initiated a project to improve Alaskan Inuit education in response to the 2010 Nuuk Declaration where ICC delegates decided to hold a Circumpolar Inuit Education Summit to come up with recommendations on developing culturally appropriate curriculum and other education issues. Following the Nuuk General Assembly, the ICC Alaska board made this effort the number two priority during its strategic planning process. In preparation for the Circumpolar Summit, ICC Alaska facilitated the development of the Alaska Inuit Education Improvement Strategy. Unfortunately, the Summit was not held during Greenland's chairmanship due to a funding shortfall.
Despite not having a Circumpolar Summit, ICC Alaska continued on and began fundraising to assist in the implementation of the recommendations contained in the Strategy. In 2015, we were awarded a 3 year grant to facilitate the implementation of the Strategy from the United States Department of Education through the Alaska Native Education Program. The Alaskan Inuit Education Alignment Summit is a directive in the Strategy.
A renewed call for the Circumpolar Summit was mandated in the July 2014 Kitigaaryuit Declaration at the Inuvik General Assembly. The Summit is currently planned to be held in Greenland in 2018. We intend to share the results of our Alaska specific efforts at the Circumpolar Summit as well as further build alignment with Inuit across the Circumpolar north to strengthen our collective efforts to improve Inuit education.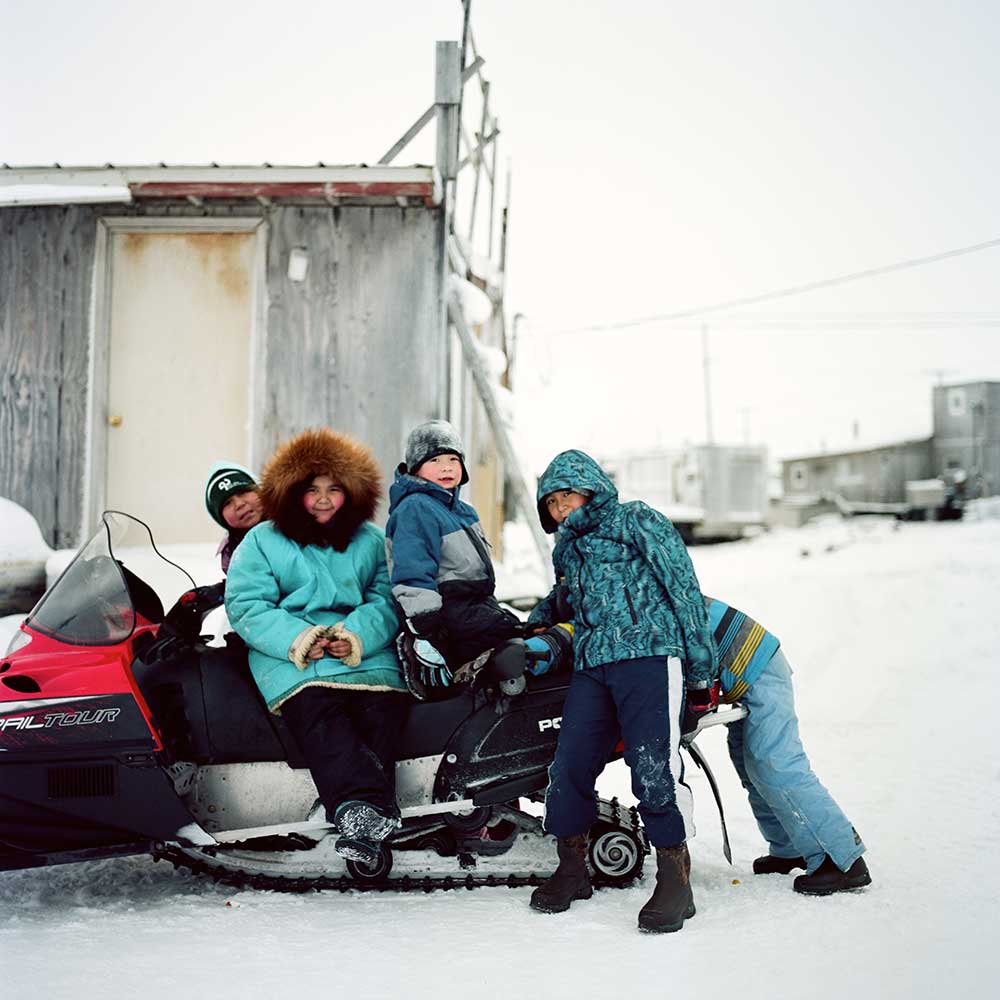 © Brian Adams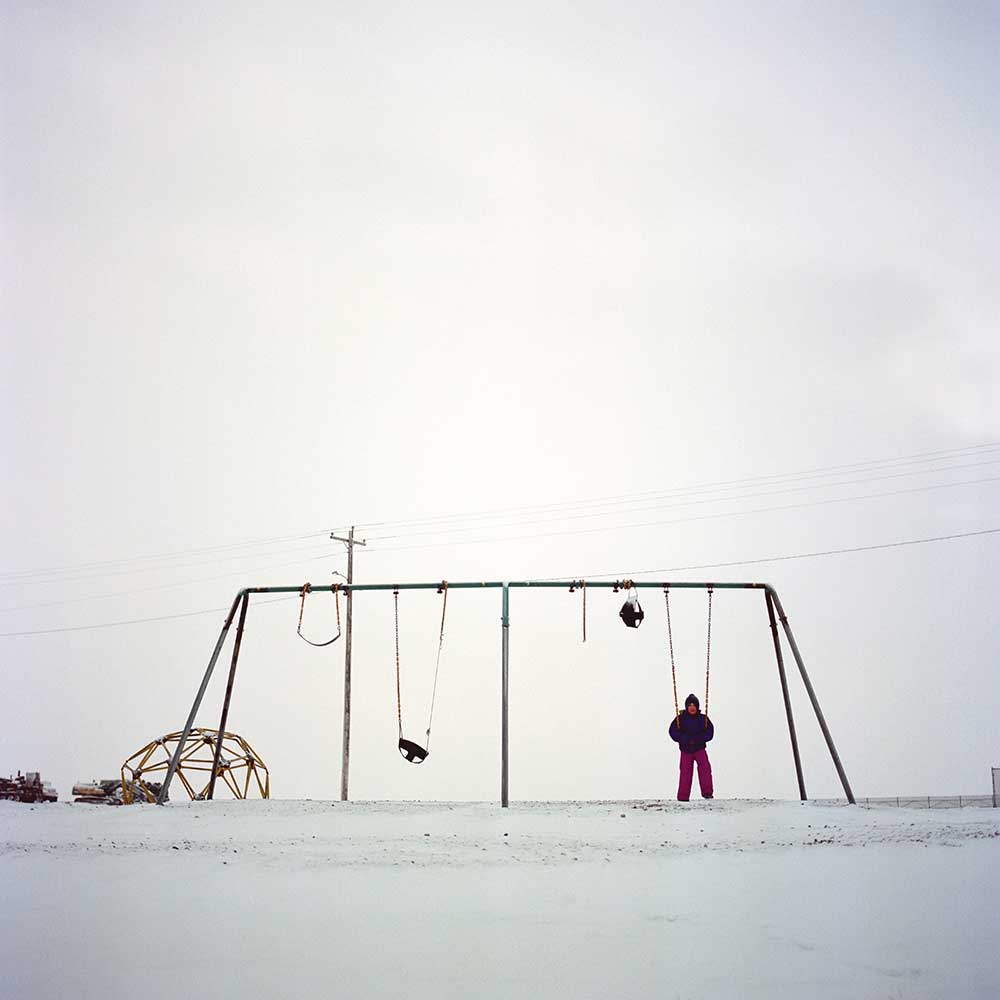 © Brian Adams
ALASKAN INUIT EDUCATION IMPROVEMENT STRATEGY
The Alaskan Inuit Education Improvement Strategy has six individual strategies. There are accompanying objectives and suggested action steps for each strategy. They represent a collective call to action-no one agency, organization or group can or should feel responsible to achieve every identified outcome. It is by combining efforts that we will achieve a common desired outcome-improvement of education, in its very broadest sense, for Alaskan Inuit children. The process begins with each person deciding to make a difference, to be accountable for the next generation. Individuals form groups taking action within their community, holding the community accountable, which holds schools, tribal organizations, and governing bodies accountable to take action.
Strategy 1: Promote the indigenization of education frameworks to more clearly align with Inuit ideologies
Strategy 2: Suggest, advocate for and influence policies related to Inuit education
Strategy 3: Research, advocate for and promote the development, implementation and sharing of culture-based curriculum that focuses on students' Inuit identity
Strategy 4: Promote Inuit language education
Strategy 5: Foster educational leadership capacity among Alaskan Inuit
Strategy 6: Revitalize and reclaim traditional Inuit parenting skills.
Click here for the full Strategy document
SUMMIT RESULTS
During the summit the delegates spoke passionately about their vision for the future of education for indigenous children and their hopes and plans for realizing the Inuit Education strategy.  The following list outlines the common themes:
Language Immersion school from birth to adult – Revitalizing and prioritizing the language is the entry point for creating whole healthy, successful, productive members of both the Inuit and global society our children are a part of.
Growing and developing our own local teachers, administrators and leaders and creating immersive cultural training and development programs to support them.
Developing culturally and locally relevant curriculum recognizing that our local communities are not homogeneous and that there are differences between rural communities and cities. Standardization will not and does not work, it must be about the community. It must also include curriculum that teaches our history from our perspective.
Creating our own teacher credentialing and standards, so elders and Inuk with traditional knowledge and language skills can begin teaching and being respected and compensated as teachers.
Implementing a local schooling calendar and rhythm that aligns with traditional and subsistence activities, design the school calendar and day to match traditional and subsistence activities of the local area. Link subsistence and traditional activities to the education system and curriculum so children can receive credit through education in the field with their families and teachers.
Making appropriate systemic and policy changes at all levels that support the vision for Inuit education, there needs to be a holistic view of the entire education system to create new frameworks and philosophies for indigenous education. This requires removing the fear and being willing to try new ideas and breakdown our old frameworks.
Community building to create unity, clarity of focus and ownership, community involvement, dialogue and support will be required to bring everyone together to eliminate "us" vs. "them" mindsets, for healing, for building an education system/school that works for each community and fosters a sense of pride about the education system and its future.
Summit Presentations
Summit Report
Summit Photos
BACKGROUND DOCUMENTS
Press Release – ICC Alaska to host first ever Alaska Inuit Education Alignment Summit November 2016
---
This webpage was created to provide you with background and information for the Alaskan Inuit Education Alignment Summit. This project is funded by the United States Department of Education, Alaska Native Education Program. Previous work, included the development of the Alaskan Inuit Education Improvement Strategy, leading up to this project was funded by ConocoPhillips Alaska, Inc. and the Rasmuson Foundation. Thank you!