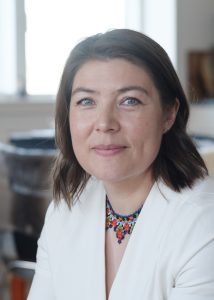 International Chair of Inuit Circumpolar Council Sara Olsvig is a Ph.D.-candidate at Ilisimatusarfik, the University of Greenland. Sara Olsvig served as member of the Parliament of Denmark (2011 – 2015) and the Parliament of Greenland (2013 – 2018). She has been leader of the political party Inuit Ataqatigiit. Olsvig was Vice Premier and Minister of Social Affairs, Families, Gender Equality and Justice in the Government of Greenland from 2016 to 2018. Olsvig was member (2011 – 2014) and Chairperson of the Standing Committee of Parliamentarians of the Arctic Region from 2013 to 2014. Olsvig is an appointed member of the Constitutional Commission of Greenland, and member of the Human Rights Council of Greenland. Olsvig holds a MSc in Anthropology and has previously worked as Executive Director for Inuit Circumpolar Council Greenland, to which she today is a delegate. Sara Olsvig lives in Nuuk, Greenland with her partner and their children.
News
Reports
Speeches/Presentations
ICC Chair, Sara Olsvig speaking at the Arctic Circle Assembly in Iceland, October 2022.