Inuit Circumpolar Council (ICC) Alaska is a 501(c)3 non-profit organization that works on behalf of the Inupiat of the North Slope, Northwest and Bering Straits Regions; St. Lawrence Island Yupik; and the Central Yup'ik and Cup'ik of the Yukon-Kuskokwim Region in Southwest Alaska. Inuit Circumpolar Council Alaska is a national member of ICC International.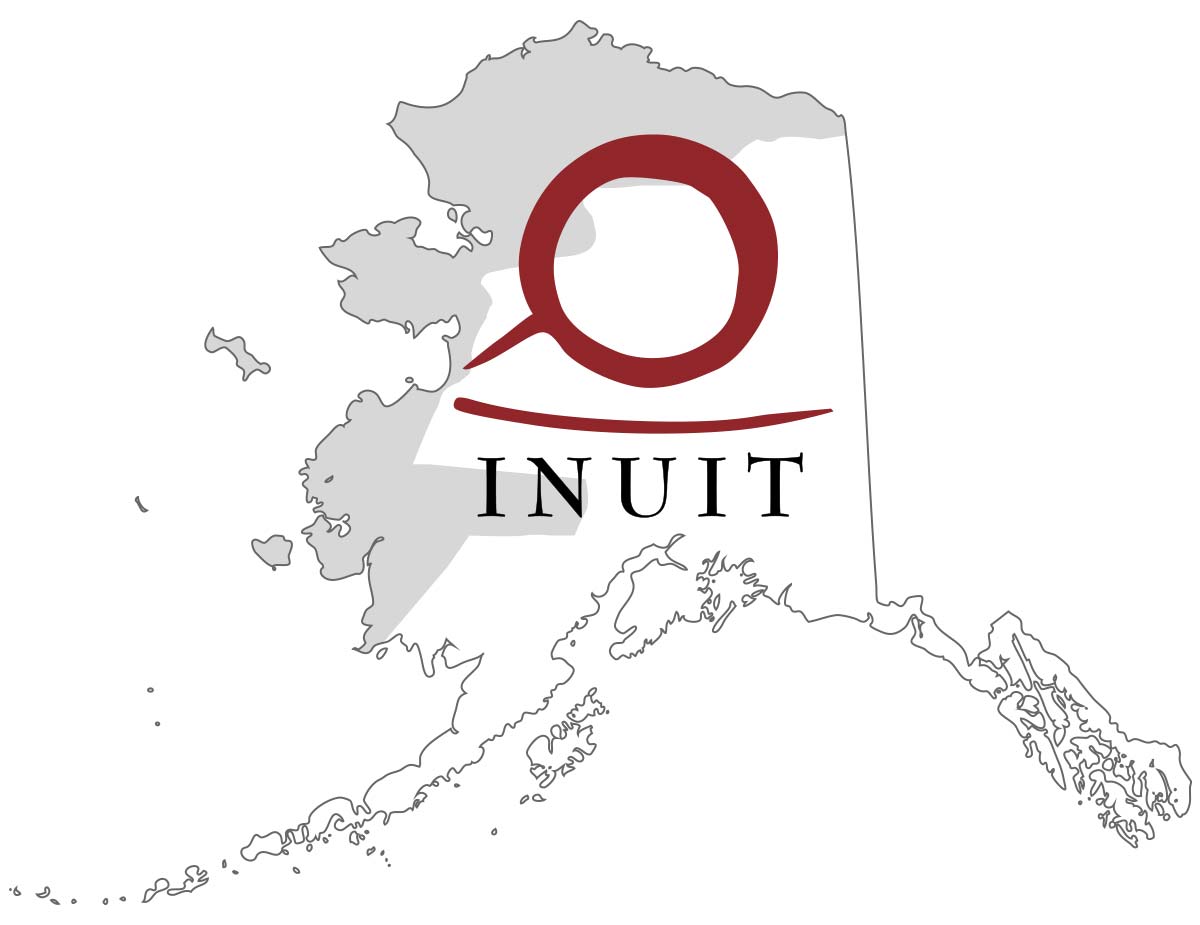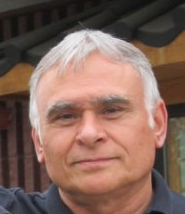 Greetings and welcome to Inuit Circumpolar Council Alaska's newly updated website. We hope your visit will be informative and enjoyable. We thank you for your interest in our organization and hope you will be inspired to learn more about the culture and aspirations of Inuit.
As you navigate through our website you will find historical and organizational information about ICC, as well as information concerning directions ICC will pursue in the future. There's information on positions ICC has taken on a number of issues important to Inuit. Inquiries about what Inuit Circumpolar Council Alaska is involved in are always welcome.
In particular we would like to draw your attention to the Utqiagvik Declaration , which is ICC's work plan for the current term (2018-2022). The Declaration was adopted at the 2018 ICC General Assembly by Inuit delegates from Alaska (USA), Canada, Greenland and Chukotka (Russia). We would also like to direct you to the  2018-2022 ICC-Alaska Strategic Plan, which lays out ICC Alaska's priorities and plans to implement the Utqiagvik Declaration. These two documents will give you a good overview of what ICC-Alaska will be involved in over the next few years.
Quyanaq!
Jimmy
Board of Directors

Inuit Circumpolar Council Alaska is governed by a fourteen member Board of Directors who are appointed by member organizations. Member organizations include the regional Tribal non-profit organizations, regional Alaska Native corporations from the North Slope, Northwest Arctic, Bering Straits and Southwest regions; and the North Slope and Northwest Arctic Boroughs. Elder and youth representatives also serve on the Board. All board members are Inuit and represent communities and regions served by Inuit Circumpolar Council Alaska.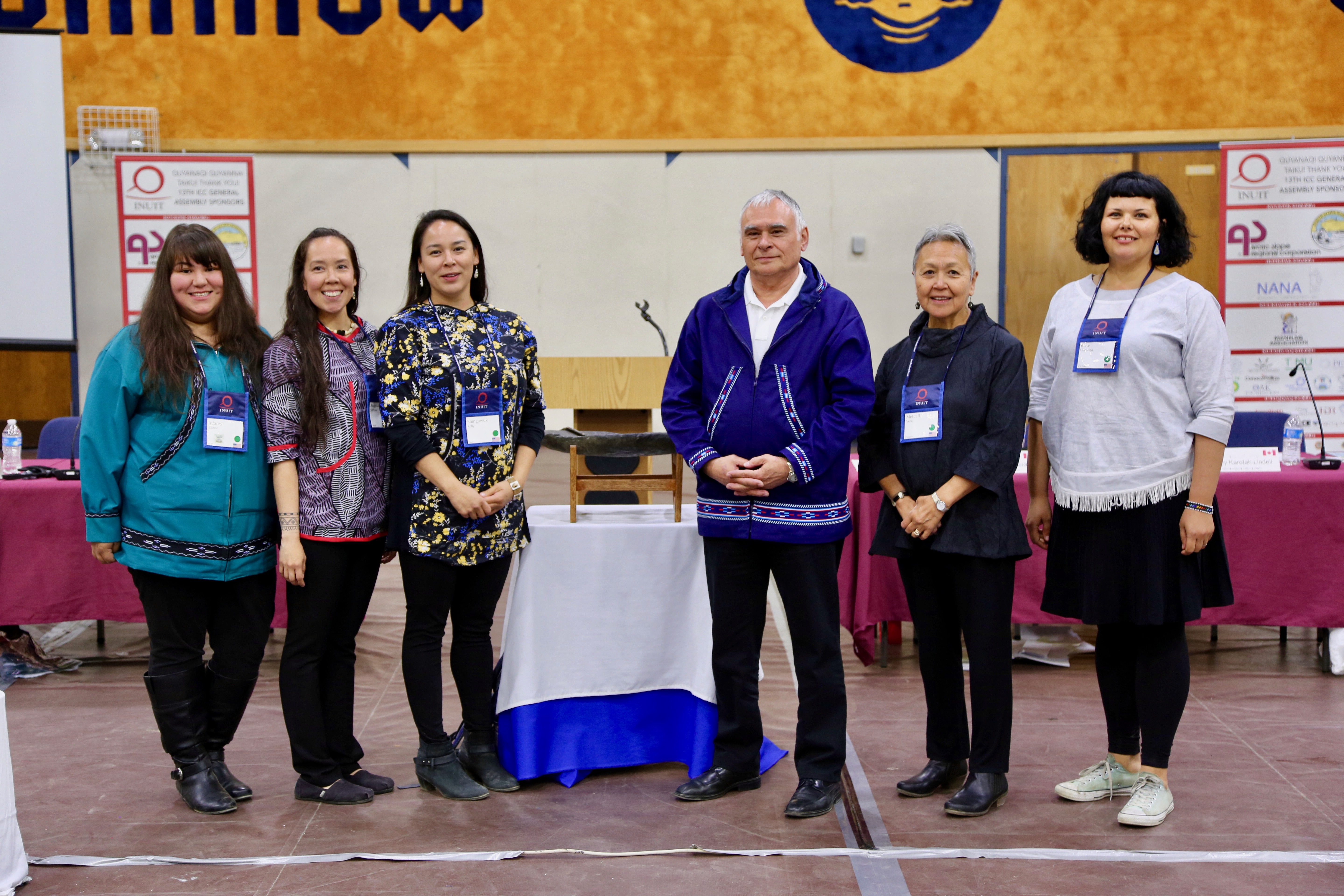 Strategic Plan 2018-2022
The Inuit Circumpolar Council Alaska Strategic Plan includes the strategic goals for Inuit Circumpolar Council Alaska for the 2018-2022 term. Inuit Circumpolar Council Alaska uses the Declaration that results from each ICC General Assembly to drive its strategic plan and set its priorities for the term. The Utqiagvik Declaration  was used in developing the 2018-2022 ICC Alaska Strategic Plan.
Current priorities include:
Priority One: Solidify Inuit food sovereignty and security in governing structures
Priority Two: Advocate for all aspects of community health and well-being rooted in Inuit values, knowledge, and leadership
Priority Three: Focus on youth and building the leadership pipeline required to accomplish the ICC vision and mission
Priority Four: Foster meaningful communication and engagement between ICC Alaska, membership organizations, communities, and ICC international
Priority Five: Advocate for and educate about the ethical and equitable utilization and involvement of Indigenous Knowledge
Priority Six: Ensure that the collective Inuit worldview and voice is represented at international flora
To learn more, access the full document here.
Job Openings
Inuit Circumpolar Council Alaska is seeking an Office Assistant. The position is located in Anchorage, Alaska and is a regular full-time, exempt position. Hourly rate is DOE.
GENERAL JOB FUNCTIONS:
The Office Assistant will be responsible for a variety of administrative and project related tasks including the following:
Provide general administrative, clerical and technical support to all staff as directed by the Executive Director
Serve as the front desk receptionist, answering the phone and directing calls and taking messages
Coordinate and arrange travel, including preparing travel requests and authorizations, purchasing airline tickets, booking hotel reservations, preparing per diem requests, preparing trip expense reports, and maintaining a travel log
Prepare payroll and check requests on a biweekly basis
Prepare and enter invoices in the accounting system
Organize and maintain general, grant and vendor files
Assist with preparation for various meetings including meetings of the Board of Directors and prepare draft meeting minutes
Serve as the Assistant to the Chair responsible for a variety of tasks including:

Preparing for meetings and presentations by gathering and analyzing material and/or preparing background summaries, Briefing Notes, Concept Notes, etc.
Maintain appointment schedules and calendars
Support all meetings and conferences emanating from the office of the Chair including drafting of agendas, presentation creation/formatting, logistics and technology coordination
Review materials for completeness, accuracy, and format
Receive, screen and respond to communications received by the Chair's office and in particular, those with Executive Council members and membership organizations
Assist the Chair in maintenance of the internet presence of the Chair website space as well as social media
Exercise independent judgment to bring priority matters to the attention of the Chair, including items that are directly and specifically related to the implementation of the Utqiagvik Declaration mandates
Maintain discretion and confidentiality around sensitive communications and topics consistent with the policy of the ICC Alaska Office, Executive Council and other policies related to decision-making
Travel to Executive Council meetings with the Chair, draft meeting minutes and other tasks as directed by the Chair

Other duties as assigned by the Executive Director or Chair.
EXPERIENCE REQUIREMENTS:
High School education or GED equivalent required.
5 years + experience working for an Inuit or Alaska Native organization preferred.
Associates or Bachelor's degree preferred. Completed courses relating to accounting/bookkeeping, project planning/management, research methods, international law and policy, Alaska Native studies, political science, non-profit management and administration or other relevant courses preferred.
General computer skills required, including familiarity with Microsoft Office (Word, Excel, Powerpoint, etc.) and Quickbooks
General knowledge and experience of website management using WordPress, social media sites and supporting programs required
Experience in bookkeeping and maintaining financial records is preferred
Experience in coordinating travel and meeting logistics is preferred
Ability to communicate effectively, both orally and in written form required
Experience in conducting independent research and preparing briefing notes preferred
Ability to learn, work independently, organize and prioritize work required
Experience with Inuit or Alaska Native non-profit organizations preferred
US passport for international travel is required, as international travel is required
Please submit your resume and cover letter explaining your interest and qualifications in the position e-mail to icc@iccalaska.org, by fax to 907-274-3861 or by dropping it off at the ICC Alaska office at 3900 Arctic Blvd Suite 203, Anchorage, AK.
The closing date for recruitment is Friday, January 3, 2020 at 5 p.m.