[custom_headline id="" class="" style=""]
Our Work
[/custom_headline]
[custom_headline id="" class="" style=""]Projects[/custom_headline]
[custom_headline id="" class="" style=""]Circumpolar Inuit Protocols For Equitable and Ethical Engagement[/custom_headline]
[custom_headline id="" class="" style=""]Inuit Summits[/custom_headline][button href="http://iccalaska.org/media-and-reports/circumpolar-inuit-economic-summit/" title="" info_content="" lightbox_caption="" id="" class="" style=""]Circumpolar Inuit Economic Summit[/button][gap size="1.313em" id="" class="" style=""][button href="http://iccalaska.org/circumpolar-inuit-wildlife-management-summit/?preview=true" title="" info_content="" lightbox_caption="" id="" class="" style=""]Circumpolar Inuit Wildlife Management Summit[/button][gap size="1.313em" id="" class="" style=""][button href="http://iccalaska.org/media-and-reports/inuit-education-summit/" title="" info_content="" lightbox_caption="" id="" class="" style=""]Inuit Education Summit[/button][custom_headline level="h2″ id="" class="" style=""]I am Inuit[/custom_headline]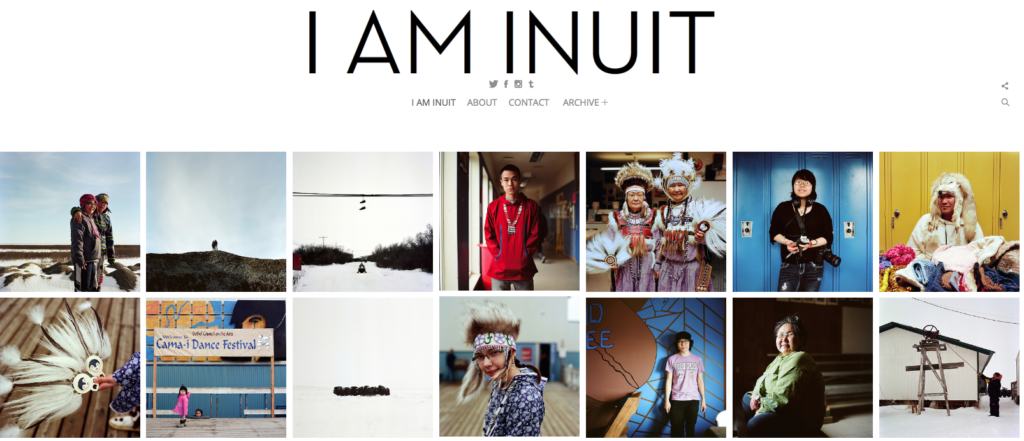 I AM INUIT is an ICC-Alaska project that seeks to connect the world with Alaskan Inuit (Inupiat, Yup'ik, Cup'ik and St. Lawrence Island Yupik) and the Arctic, through common humanity. Go to www.iaminuit.org for further information and to find the links to the project social media sites: Facebook, Instagram, Twitter and Tumblr
I AM INUIT wouldn't be possible without the generous support of these organizations:
Alaska Dispatch News
The Alaska Humanities Forum
Arctic Slope Regional Corporation
Kawerak, Incorporated
Maniilaq Association
NANA Regional Corporation 
The Oak Foundation
[custom_headline level="h2″ id="" class="" style=""]ICC Arctic Policy[/custom_headline]Over the years, the Inuit Arctic Policy has become the main document for development on many issues in the Arctic and has contributed significantly in numerous ways as the Arctic has changed profoundly since the beginning of this work. Arctic states and others are invited to join with Inuit in the ongoing challenge of building and carrying out a common Arctic vision that is clearly supportive of the Arctic environment and beneficial to humankind. This is the third edition of the Inuit Arctic Policy.
[custom_headline id="" class="" style=""]Indigenous Knowledge[/custom_headline]
[custom_headline level="h2″ id="" class="" style=""]Declarations & Resolutions[/custom_headline]
"Utqiagvik Declaration" Passed at the 2018 General Assembly in Utqiagvik, Alaska
[accordion id="" class="" style=""][accordion_item parent_id="" title="Archives" id="" class="" style=
"
"]
"Kitigaaryuit Declaration"  Passed at the 2014 General Assembly in Inuvik, Canada
"Nuuk Declaration" Passed at the 2010 General Assembly in Nuuk, Greenland
"Utqiagvik Declaration" Passed at the 2006 General Assembly in Barrow, Alaska
"Declaration on Resource Development Principles in Inuit Nunaat" Passed at the Inuit Leaders Summit on Resource Development, Ottawa, Canada, February 2011
"Moscow Declaration" Passed at the Arctic Leaders Summit, April 2010
"Inuit Declaration on Arctic Sovereignty" Adopted by the Inuit Circumpolar Council, April 2009
"Inuit Circumpolar Council Executive Council Resolution 16-01"  A Resolution of Support for Eskimo Walrus Commission's Opposition of Including Walrus, Mammoth, and Mastodon Ivory in African Elephant Ivory Ban Laws in the United States[/text_output][/accordion_item]
[custom_headline level="h2″ id="" class="" style=""]DRUM Newsletter[/custom_headline]
[gap size="1.313em" id="" class="" style=""][button href="https://iccalaska.org/media-and-reports/drum/" title="" info_content="" lightbox_caption="" id="" class="" style=""]See full archive of DRUM Newsletter[/button][gap size="1.313em" id="" class="" style=""]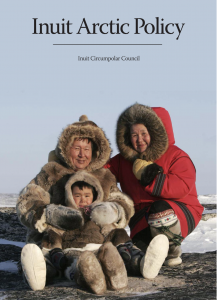 [custom_headline level="h2″ id="" class="" style=""]Speeches[/custom_headline]